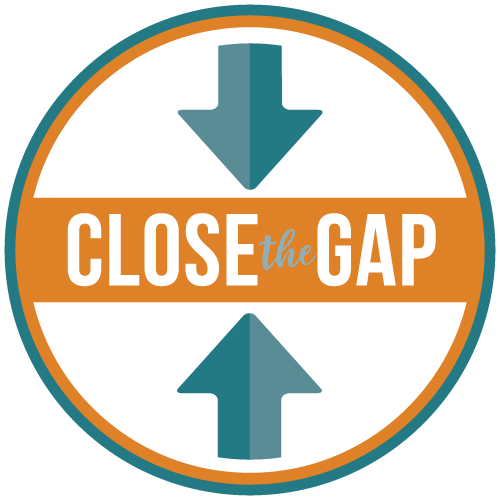 Your gift can help us Close the Gap!
The Phoenix Residence Inc. is heavily dependent on government funding and those funds have continued to diminish – yet our needs continue to rise!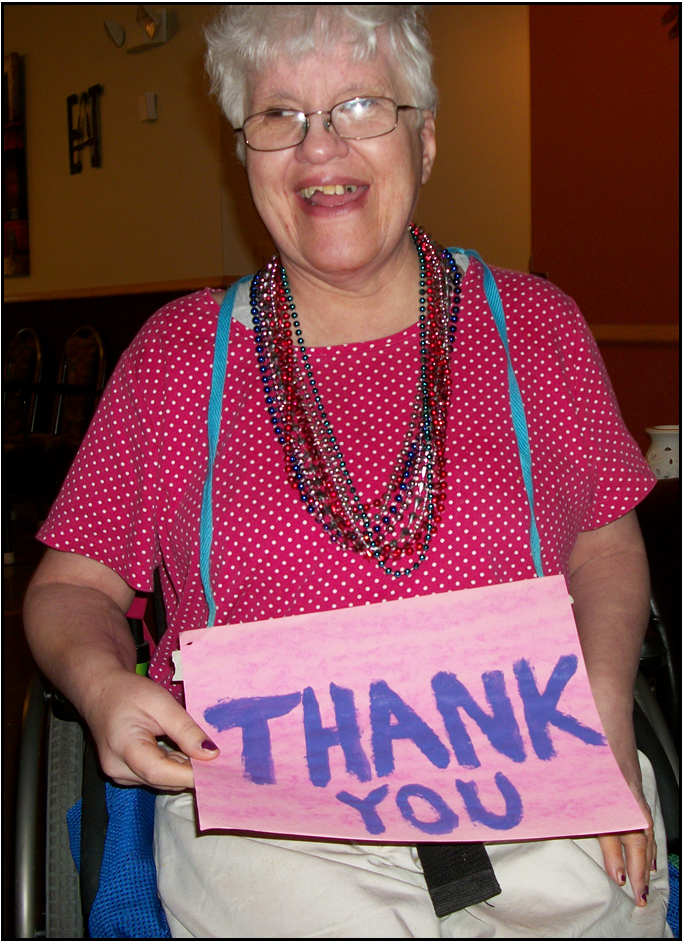 The PRI Board of Directors has launched the  Close the Gap campaign this year – an effort to raise $150,000 a year to assure that we are able to maintain quality, skilled, and caring direct support professionals to work with the 300 individuals in PRI's programs today.
We need your help now! Will you join us by making a gift today so we can Close the Gap and continue to provide the high-quality, caring services that are needed? Click here for more information about the issues we face.
General Donations
The Phoenix Residence always welcomes donations. You can use our online donation form or printable donation form below. If you donate online, make sure you specify the fund type as Close the Gap.
On behalf of our Direct Support Professionals and those they serve, thank you for your gift of support!
Fundraising for The Phoenix Residence
Fundraise on Facebook 
Social media is everywhere these days, so why not use it to help us with our fundraising? That's just what family member, Liz McCambridge, was inspired to do! Liz, whose three sisters live at Furness House, built a fundraising page on Facebook, and then shared that page with her friends and family. This method was very effective for her, as she brought in $875 from 27 people on Facebook.
Want to set up your own Facebook fundraiser? Here are more detailed instructions to do this yourself!
Build a Fundraising Website
Help us Close the Gap and provide our valuable direct support professionals the wages they deserve! You can now do so by fundraising for The Phoenix Residence on our behalf. It's easy to get started! Visit our new peer-to-peer fundraising site where you can build your own page where you can gather donations from your friends and family. We've included introductory information/photo on the page to get you started, but our hope is you will customize the page with your own photo and story of why you are getting involved and what The Phoenix Residence means to you. Then, share the link to your page with family and friends through email, social media, word-of-mouth, etc.
Want to Set Up Your Own Fundraising Website? Here are more detailed directions to set up your own fundraising page.
Questions? Need Help Setting Up Your Page? Please reach out to Jackie Larson at 651-294-7964 or jlarson@phoenixresidence.org.
Planned Giving
A planned gift, such as a bequest in your will or trust will ensure The Phoenix Residence can continue our mission for years to come. Your gift also entitles you to charitable tax deductions. If you plan to make a charitable gift, please consult your attorney to create or update your will.
For more information about planned giving, please contact The Phoenix Residence.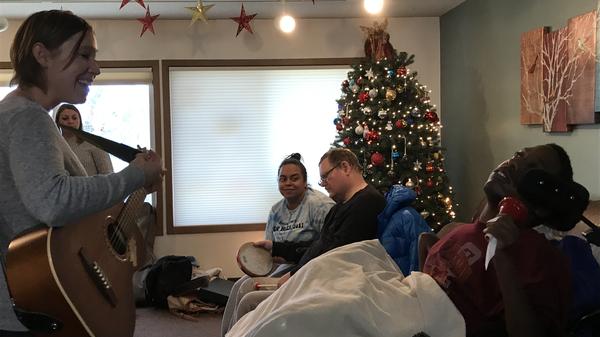 Become a Volunteer!
We all have things that we are good at, whether it is music, sports, reading, cooking, gardening or crafts. We invite everyone to share their talents and engage with our residents as often or as little as they would like. As a Phoenix Residence volunteer, you'll have the opportunity to spend time with wonderful people with diverse needs. In turn, they'll offer you the rewards of doing a good job and personal gratitude. Volunteering will also offer you:
Personal development and enlightenment
Certification of your hours and length of service
Free admission to community events
Flexible days and hours
Specialized training
We are looking for people who have the ability to communicate and interact with individuals with physical and developmental needs, and who want to make a difference in their community!
If you want to volunteer or have questions, please fill out the volunteer form below and then contact Alan Berner at 651-294-7956 or aberner@phoenixresidence.org.
Thank you for your interest in The Phoenix Residence!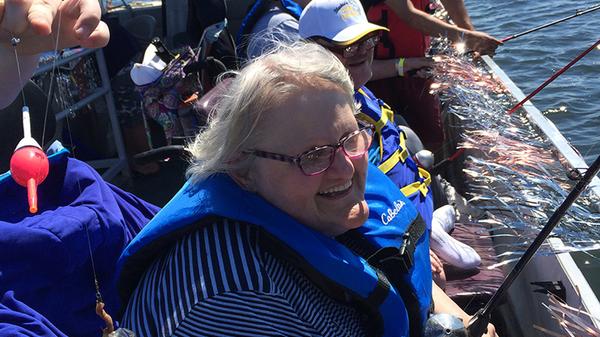 "My name is Ashley and I have been volunteering at the Centerville House since 2011. It has been a great experience! Their smiles, laughs, and hugs fill me with much joy. Whether I am playing games, helping with arts and crafts, planting flowers, or cooking meals – I enjoy every second I spend with them!"
Ashley
Centerville House
Donate Equipment
Are you upgrading your computer or no longer are using your tablet? Is your employer enhancing technology company-wide? Consider donating it to The Phoenix Residence. It is our job to provide the best possible opportunities for those we serve – using technology can help us achieve this goal. Our current needs are listed below – if you are able to donate an item, click on Donate Now and follow the prompts.