The Phoenix Residence Board of Directors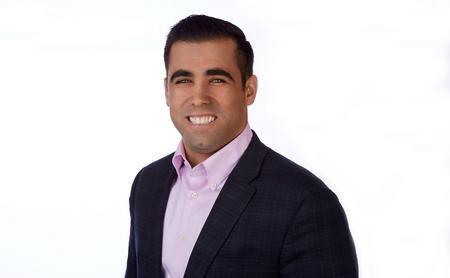 Garrett Colao - Past Chairman
Garret is Financial Consultant with North Star Resource Group in St. Paul, Minnesota. He works with his clients in Minnesota, Florida, and other states nationally, to efficiently pursue financial independence and help achieve their financial desires. Garret incorporates a relaxed and educational approach when working with his clients in order to help them feel comfortable and confident in their decisions that will impact them and their families.
Garret's areas of expertise:
• Medical Professionals
• Legal Professionals
• Risk Management
• Investments
• Asset Protection Strategies*
• Retirement Strategies
• Tax-Efficient Investment Strategies*
Prior to joining North Star Resource Group in 2015, Garret attended The University of Saint Thomas, earning his degree in finance, while playing on the national-ranked Tommie football team for four years. Following graduation, Garret continued his football career playing overseas in Stockholm, Sweden for the 2014 season. After the conclusion of the season in Sweden, Garret moved back home to Miami, Florida and signed with another European team in Ravensburg, Germany for the 2015 season, where he won a league championship as well as league MVP. Concluding the football season, he started his career at North Star Resource Group in 2015.
Garret joined the Board in 2017 and said being a board member allows him the opportunity to help and support a fantastic organization. He looks forward to more times where he can interact with the staff and people we serve both in the Central Office and in the houses themselves. In his free time, Garrett enjoys being outdoors on the water and actively playing sports.
Jenny Buchanan - Vice Chairwoman
Jenny started her career as a buyer for a major department and then for a national specialty chain. She retired to raise her son, but then I headed up a small local nonprofit before permanently retiring.
For Jenny, the most genuine part of being a member of the Board is visiting the individual homes, meeting the house managers and some of the residents. She said to see staff so enthusiastic and residents so proud of their homes tells me that The Phoenix Residence has strived for a home environment.
Now, Jenny and her husband have three children and six grandchildren. She said it's been fulfilling to watch each grandchild all 18-23 years old now develop into their own careers. In her free time, Jenny enjoys reading, writing and walking. She is currently teaching herself to crochet again.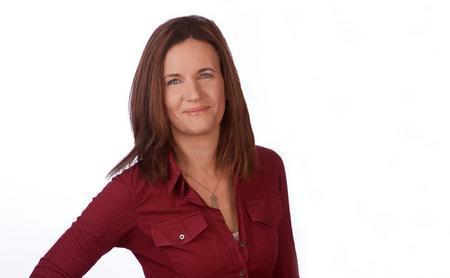 Kirsten Gregerson - Secretary
Kirsten has spent the majority of her career in the financial industry, working at Ameriprise Financial, U. S. Bank, ING, and Diversified Investment Advisors. Most recently she worked as an Education Consultant at Susan Stiles Financial. Several years ago, Kirsten tried her hand at acting and modeling and has been fortunate to work on a number of feature and short films in Minnesota.
Kirsten has enjoyed her time on the board because it has given her the chance to give back to an organization who gave so much love and support to Kirsten's family. A family member of Kirsten's lived at the English House for many years.
Kirsten and her husband, Eric, have two active boys Ryan and Andrew, along with a cat named Stripes and a dog named Ruby. They spend the summer months attending baseball games and also like to travel, spend time with family and friends, and enjoy reading.
Jamie Grupe - Treasurer
Jamie Grupe joined the board of directors in 2018 and is also the chair of the special events committee, which oversees planning for the Russ Douglas Phoenix Golf Classic. He is a certified Financial Planner with MidAmerica Wealth Management and has over 30 years of experience preparing tax returns for corporate and individual clients, including 11 years of experience in financial planning and investment services, and 20 years of experience in the banking industry. He is licensed in six states to provide financial planning and investment services.
Jamie graduated from Iowa State University with majors in finance and accounting and minors in mathematics and economics.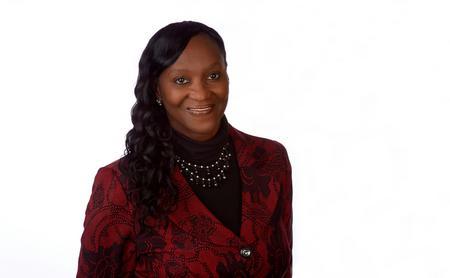 Darlene Scott - President/CEO
As an employee of The Phoenix Residence for over 30 years, Darlene Scott currently serves as the President/CEO. Darlene has served in many roles during her tenure at Phoenix including her first position as a Senior Resident Care Manager. She assumed the role of President and CEO in 1998.
Darlene is active in many industry associations such as ARRM (Association of Residential Resources of Minnesota); currently serving as President and a Board Member for eight years. She also was the Minnesota liaison to the American Health Association on issues related to services for persons with disabilities.
Impacting the lives of others in a meaningful way is what Darlene enjoys the most about working at The Phoenix Residence. She believes Phoenix is a unique organization, helping others to experience life in the way they want to live. Over the years, Darlene has forged many close relationships with staff members and individuals we serve.
Originally from Louisiana, Darlene relocated to Minnesota in 1979 to attend college. Darlene currently lives in Cottage Grove where she enjoys riding her motorcycle, reading, going for walks, and spending time with her family. She is very active in church activities and is a current officer.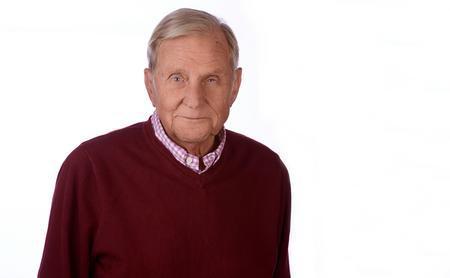 Eric Schultz - Director
Eric was an attorney for 44 years and retired in 2010. He has been a member of The Phoenix Residence board since 1977; our longest serving board member. Eric has held many positions and participated in several committees throughout his tenure. Eric's House, our newest group home was named in his honor for his dedication and years of service.
Eric's service to The Phoenix Residence has been incredibly fulfilling because of the relationships he has forged with management, staff, individuals served by Phoenix, and his fellow board members. "The organizations commitment to provide and continually improve a caring and nurturing home is simply beyond description", stated by Eric.
Eric and his wife Mary Claire live in Minneapolis and have been married for 44 years. They are the parents of two grown daughters; both who were employed at The Phoenix Residence during college. Mary Claire and Eric have four grandchildren. Eric enjoys walking, golf, wood working, and traveling with his wife.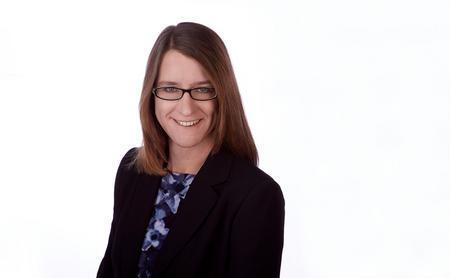 Julie Nagorski - Director
Julie became a board member in 2018. She is an attorney with DeWitt Mackall Crounse & Moore in Minneapolis where she litigates disputes of all kinds, but with a focus in real estate. She joined the Board because she has long enjoyed opportunities to actively give back to our communities and individuals in need. The Phoenix's mission of developing person-centered, quality living experiences for individuals with disabilities, as well as its values and philosophy, calls loudly to her. An early tour of some of the homes and an opportunity to meet some of the residents, including Julie, reaffirmed her commitment to The Phoenix Residence. She looks forward to the opportunity to meet more of the residents and to serve them and the Board.
Julie was raised in a family of seven children and three adopted cousins. She and her husband of 20 years are raising their two daughters. In her free time, Julie enjoys reading, gardening, outdoor activities, museums, music, and visiting with family and friends.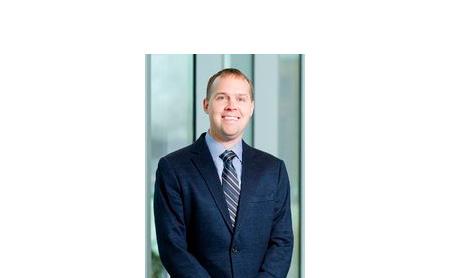 Jeff Points - Director
As a relatively new board member, Jeff Points joins the board as the Vice President, Corporate Controller and Treasurer of Cardiovascular Systems, Inc. He has nearly 20 years of experience working with successful, high-growth organizations in the life science and public accounting industries, and is a licensed and active Certified Public Accountant (CPA).
Jeff began his career in public accounting at Clifton LarsonAllen performing audits and reviews of various companies in the manufacturing and distribution industries. After 8 years, he moved on to be an Assistant Controller at Empi, a local medical device company. Two years later, he joined Cardiovascular Systems, Inc., another local medical device company, as a Controller and has moved up the line ever since.
Jeff said what he enjoys best about being on the board is using his background and skills to give back to a high-quality, well-run organization such as the Phoenix Residence.
Jeff has also volunteered with other charitable organizations, including Big Brothers Big Sisters and local churches.
Jeff has been married for 19 years and has two children, Isaac who is 13 years old and Amelia is 4 years old. In his free time, he enjoys spending time with friends and family, playing basketball, biking, and skiing.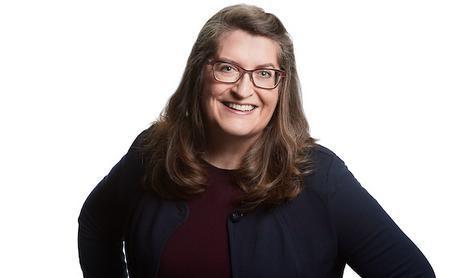 Sandra Bredesen Burrowes - Director
Sandra is a senior communications specialist with Mayo Clinic in Rochester, Minnesota. She provides strategic communications counsel to Mayo Clinic leaders, helping them cure, connect and transform healthcare for patients and staff. Among her areas of focus are staff engagement, diversity and inclusion, and issues management.
Prior to joining Mayo Clinic, Sandra led her own communications consultancy following 20 years in the publishing industry. Sandra helped publish and market several New York Times bestsellers, including Stephen Covey's 7 Habits of Highly Effective People, during which time she specialized in product management, marketing, and publicity.
An interest in the world around her led Sandra to focus her undergraduate studies on business and economics at Carroll University. Her passion for people led her to a Master's degree in industrial and organizational psychology at Touro University Worldwide in Los Angeles.
She has lived and worked with her family in Belgium and Bermuda and currently resides in Eagan, Minnesota. Best of all, she—along with her brother, John, is co-guardian of their sister, Laurel, a long-time resident at Carver House. Sandra is the second family member to serve on the Phoenix Board, following in the footsteps of her mother, Josephine Bredesen.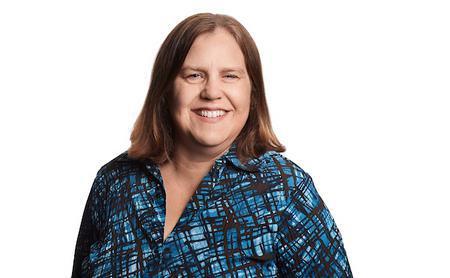 Elizabeth Johnson - Director
Libby is one of our newest members of the Phoenix Residence Board of Directors. Libby joined the board in January 2020, bringing a welcoming face to the board. As a Phoenix family member, Libby brings a new and different perspective to the Board of Directors.
Libby and her family were first introduced to Phoenix in 2009, when her son Alex, moved into Carver House. "We were looking for more than a residence for Alex," said Libby. "We found a home for him at Phoenix."
Libby is a Clinical Social Worker providing psychotherapy services to children, adolescents and adults, and is currently employed part-time at Minnesota CarePartner. Libby is also a Spanish-speaker and provides volunteer and pro-bono psychotherapy services for individuals who are uninsured, many of whom are Spanish-speaking.
Libby and her husband, Miguel, have two children, both of whom have disabilities. Alex, 32, has global developmental delays and epilepsy, and Leo, 26, who has Duchenne Muscular Dystrophy and lives at home.
In her free time, Libby enjoys traveling, learning about history, geography, culture and language, and biking and hiking.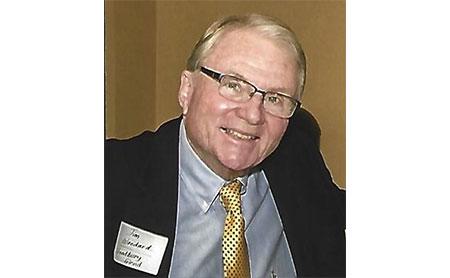 James Woodard - Director
As a first-time board member, Jim Woodard jumped right in and has been very active since he joined Phoenix's Board of Directors in September 2019. Jim first heard about Phoenix from former board member Steve Pfeiffer, who encouraged him to consider being on the board. So when Steve retired from the Board, Jim jumped at the opportunity.
Today, Jim's son, Jason, receives services from our sister company, Phoenix Service Corporation, so he is now very familiar with both organizations. Jason has a brain injury and subclinical seizures from viral encephalitis.
"I wanted to become involved with Phoenix because of our oldest son's disability and [the] opportunity to help other high functioning adults like him," said Jim.
While serving on the board, Jim hopes to learn how to close the services and housing gap between the severely disabled and those that are mildly disabled.
Jim is a native of Norfolk, Virginia. He grew up in a military family and attended a military high school, where he met his wife Dee on a blind date. They have two sons, Jason and his brother Brad, and two grandsons. He graduated from VA Tech with a Bachelor of Science in Marketing, with post-graduate work at the University of Michigan and the University of Notre Dame.
He is proudly a Marine Corps Veteran, and these days volunteers with the Veterans Administration in a program called Project Healing Waters. When he is not volunteering, he enjoys working in the yard.